Please select stores for the entries highlighted in red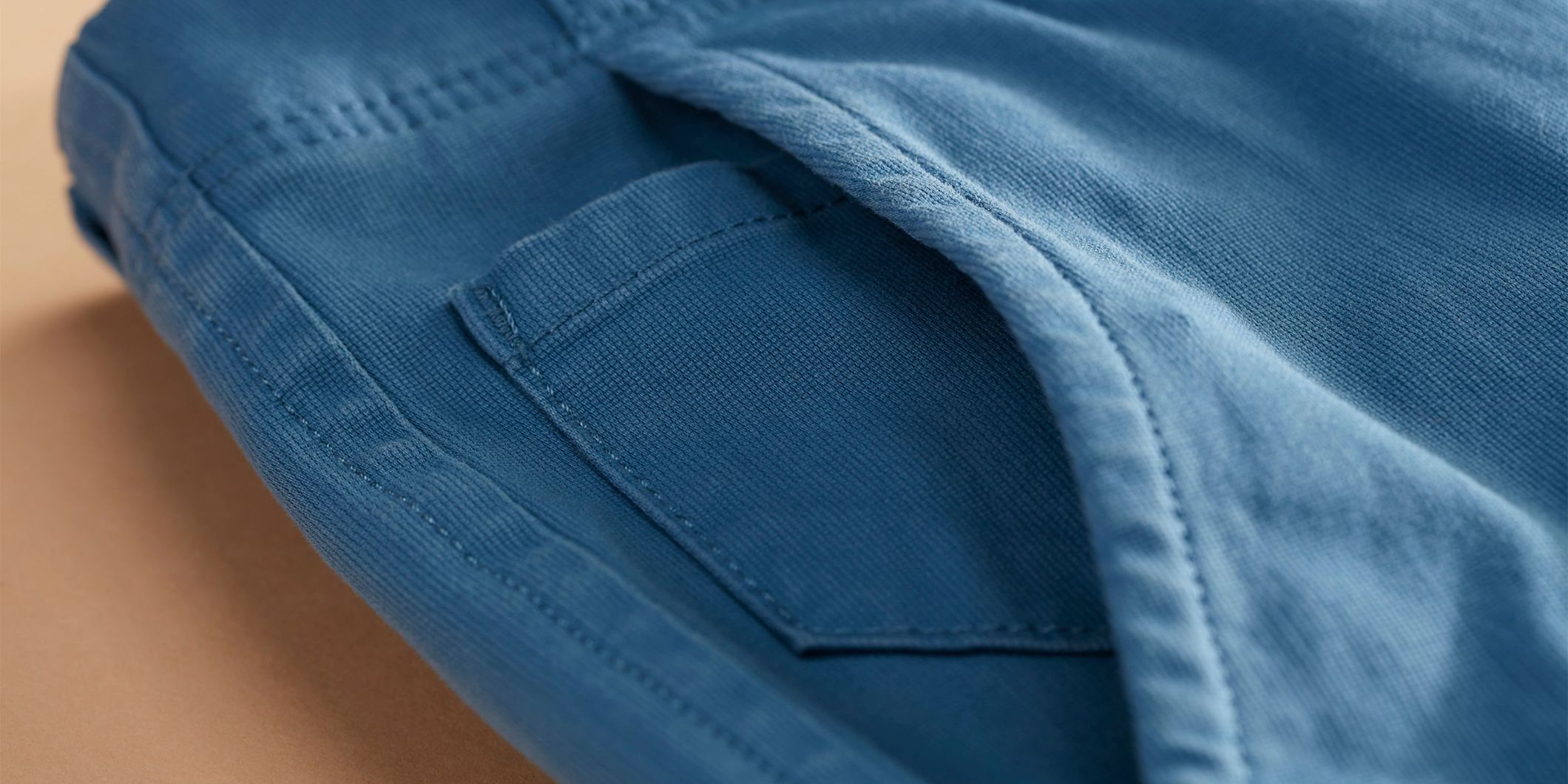 Pockets
Store and secure your essentials.
---
Bellows Pocket
A cousin of the cargo pocket, the bellows pocket features the same pleat and button-flap, but is made with a room at the bottom for even more storage space. It's usually attached to the outside of a garment.
---
Cargo
An oversized pocket, typically made with a button-flap for security and a pleat for extra room. The cargo pocket adds functionality while keeping it casual.
---
Coin Pocket
The small pocket on the right side of pants that you can only slip about two fingers — or a few coins — into.
---
Hidden Security Pocket
For added security, Dockers? made this extra set-in pocket, with a concealed zipper and a coin compartment to keep your valuables secure on the move.
---
On-Seam Pocket
Not unlike a welt pocket, when people reference on-seam pockets, they're usually talking about welt-like pockets that appear at the waist.
---
Slash
A diagonal "slash" cut into the front side of your pant. For khaki pants, these are the most common kind of front pocket.
---
Spade
A classic pocket shape for men's dress shirts — and some tees — it's pointed at the bottom, straight up top, and is actually a patch sewn to the outside of the garment.
---
Utility
A set-on square pocket with a button. Some have a flap, some don't.
---
Welt
A welt pocket is created by making a slit on the outside of a garment and adding a pocket pouch on the inside. "Welt" refers to the strip of fabric that secures the edge and provides a clean-finished look. There are "single welt" and "double welt" pockets.
---
5-Pocket Design
The go-to design for jeans that often transfers to other pant types. This includes 2 set-on back pockets in the back, 2 set-in front pockets, and a front coin pocket.
---
MORE IN GARMENT FEATURES